Description
At Harben we manufacture the sturdy 4025 truck mounted jetter for sewer and industrial cleaning contractors. Standard and customized designs are available and they can be built around our Harben Hi-Q pump range up to 4,000 psi and 25 gpm. Our Hi-Q trucks have enough jetting power to clean and descale in pipes up to 24″ diameter.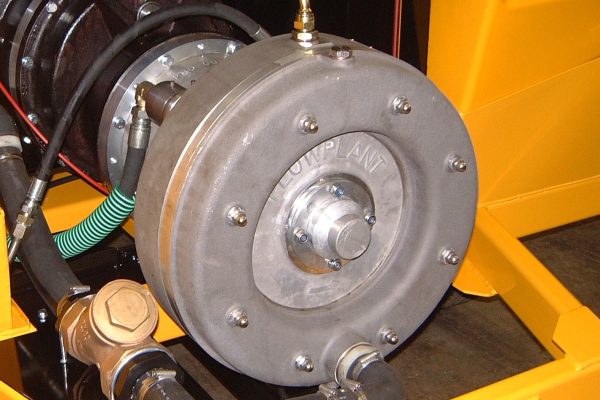 Our truck mounts are easy to assemble because all our jetter designs are modular. Pumps, tanks and hose reels can be located to make best use of the axle loads and bed space.
We can offer a range of water tank and hose reel capacities, so it is easy to make the most of the incredible jetting power of the Harben high pressure pump system – we have built just about every combination imaginable.
The flexibility offered by the Harben pump makes the Harben truck mounted jetters the perfect choice for contractors whether they regularly provide root cutting and descaling services, or just need the power to perform a full range of jetting tasks when required.
Join the growing band of sewer cleaning contractors enjoying the Harben advantage of run dry reliability. The Harben 4025 truck mounted jetter offers exceptional performance with a truly compact design.
Harben® 'HiQ' type pump – radial piston design
Standard 5 year pump warranty
Pressure and flows up to 4,000 psi and up to 25 gpm
Kubota diesel engine
Pullout pivoting hose reel carries up to 500' of jetting hose
Heavy duty 3/16" steel tubing
UV protected polyethylene tanks
Hydraulic hose reel with hose feed guide
375 gallon water capacity (upgradable depending on vehicle)
Lowest operation and maintenance costs in the industry
5/8" X 500' Jetting hose
5/8" X 10' Orange leader hose
Hydraulic powered hose reel
9" Drain jet extension and 2" tiger tail
2 x High efficiency drain nozzles
Manuals – operation and maintenance
Training during installation
Jump jet pulsation system
Anti-freeze recirculation system
Wireless remote control
¼" & 3/8" Lateral kits
MKII dump gun (Wash-down gun)
Strobe, manhole, & workstation lights
Water capacities up to 1500 gallons
Total Length: To suit truck
Width: To suit truck
Height: To suit truck